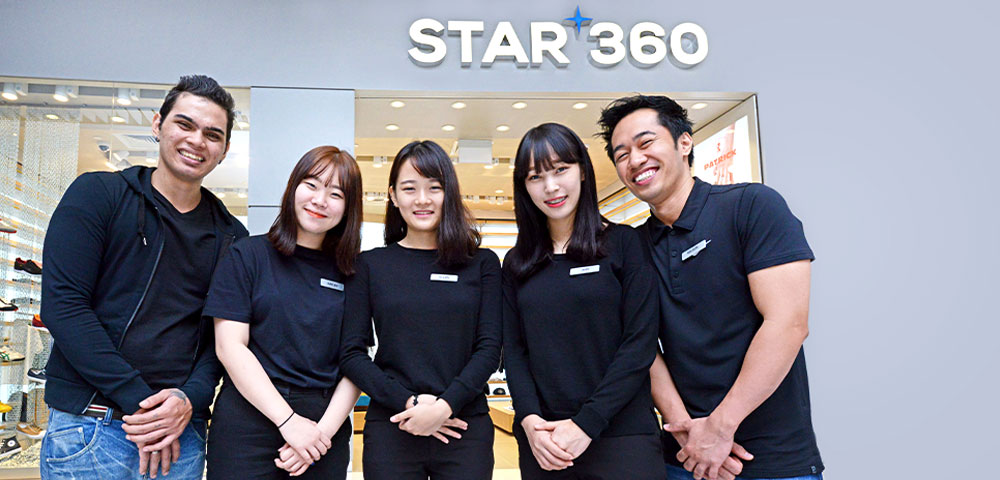 STAR 360

Careers

We are looking for positive and proactive people to join our team.
Retail Associate (Part Time)
Singapore
01/06/2022
Part-time only available for Singaporean and foreign student with permit to work. We have opportinities in Birkenstock and MBT. You can write to us sharon.ng@trendz360.com
Senior Retail Associate
Singapore
01/06/2022
Gross salary range from SGD $1900 and above
(Foreigners who qualified for work permit are welcome to apply. Must be able to converse in English).
Responsibilities
• Passionate in delivering outstanding customer service
• Exhibit product knowledge and expertise
• Ensure merchandise and displays are well presented
• Promote sales and brand awareness
• Driven to achieve monthly sales target
• Perform housekeeping duties and display arrangement
• Ad hoc duties as assigned by the Store Manager
Benefits
• Annual leave entitlement • Birthday leave entitlement
• Medical & Dental claims from S$100 to S$300 per year
• Staff discount range from 30% to all Company carried brands
• Joining bonus of $500 after 6 months of employment
• Training programs
We have opportunities in Birkenstock and MBT. If you are interested, send your CV to sharon.ng@trendz360.com
Retail Supervisor (Not Available)
Singapore
01/06/2022
We have opportunities in Birkenstock and MBT. If you are interested, call 64999776